Handyman Sydney can answer your questions and provide professional advice and varied options available to you.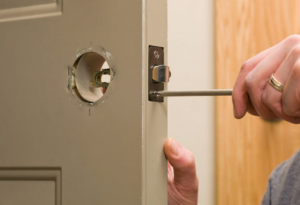 If you're like every other home owner, you probably have an exceptionally busy life. You have to work to pay for that house, not to mention all of the other demands that come up in life.
With such a crazy schedule, you are probably pretty limited on your time. A lack of time makes it virtually impossible for you to attend to those projects around the house that need to be attended to, but just because you are short on time doesn't mean that those projects don't need to be attended to, just the same. In addition to being short on time, you simply may not be the handy type.
What to do when you need to have repairs made or you want to have some improvements to your home? Don't put those fix-it tasks on hold; hire a handyman!
The Benefits of Hiring a Handyman
A handyman is an expert in some type of home repair-related trade; a roofer, a plumber, a carpenter, etc. This expert can offer you a number of benefits.
One of the biggest benefits is that he can provide you with his expertise. Unless you are an experienced handyman yourself, it's likely that you aren't very well versed in the repairs that your home requires. For example, if you have a leak in your roof and you don't know the first thing about roofing, you would be better off hiring an experienced roofer. Sure, you could try to fix the repair yourself, but you may end up either not repairing it or doing even more damage – which could cause you to have to call a handyman, anyway.
Another perk to hiring a handyman is that it will save you a great deal of time. With all of the responsibilities that you have to attend to in your life, finding the time to make home repairs may be virtually impossible. A handyman's job is to repair things, including the repairs that your home may need.
While hiring a handyman is certainly beneficial, you may be a bit on the fence about actually employing one. You may have heard that these services are expensive and you may not want to be bothered footing such a hefty bill. While the rate may be pricey, it is well worth the investment.
If you are interested in finding a handyman, read on to find out some important information.
Hourly Rates
It's hard to determine precisely how much a handyman will charge. There are a lot of factors that determine the hourly rates a handyman will charge.
The rate will vary from service to service. For example, a roofer may charge more than a carpenter. In addition, it depends on the exact type of service you require. If you need a roofer to repair a small leak, he may not charge as much as he would if you needed to have your entire roof retiled.
You must also keep in mind that the hourly rate that a handyman charges will vary from person to
person. Someone with a lot of experience and a very well established business may charge more than someone who is just getting started out.
On average, you can expect to pay anywhere from $30 to $70 plus per hour for a handyman. To find out going rates, you'll need to inquire within.
Warranty or Guarantee
In order to ensure the work that is done, you'll want to make sure that they handyman offers a warranty or a guarantee. In the event that something malfunctions or that a job is not done up to par, you will want to have that warranty or guarantee to back you up. Check to make sure that it is a valid warranty or guarantee, and check to see what it covers. For example, will the handyman fix any damages free of charge if the work is faulty? How fast will he fix any necessary repairs?
Free Estimates
Before committing to a handyman, you'll want to have an estimate done. The handyman will assess the work that you want to have done and give you an estimate based on the work, the parts and the labor that is needed. You should never be charged for an estimate.
References
Do a background check on a handyman that you are considering hiring. Ask for references and check those references. You can tell a lot about the quality and craftsmanship that a handyman provides by confirming his work through his references. If he receives rave reviews, he's likely a good hire; however, if he receives any shady reviews, walk away and look for someone else.
By using these suggestions, you will be able to find a handyman that will provide you with the best services for your needs in the Sydney area.
Plan Ahead – When is it time to repair your home?

Your home can be your greatest joy or a source of work and worry, depending on whether you look after it or let it go until every job becomes a major operation. Whichever it turns out to be, it is probably the largest single investment you will ever make so on that ground alone, it is worth some careful thought.
But where to begin? The answer may be right here in this website, where you will find a round up of valuable information covering many, many aspects of maintaining and improving your home.
From unblocking a drain, to planting a lawn, understanding your vacuum cleaner and what nail to use for what job, you will find it all here in simple, direct, easy-to-follow form. With each "how to" there is a shopping list of most of the tools and materials you will need, so you can assemble them all before you start.
There is also a guide to what NOT to do yourself. Let's face it, some jobs are not only unwise for the handyman to tackle, many are also illegal. For example, you cannot legally do electrical, plumbing or gas fitting tasks unless you have recognized professional qualifications. Far from being a restriction, these rules are designed to keep you from possibly blowing yourself up, and taking your neighbors along for the ride. So after reading this site you will have a pretty good idea of what you can (and can't) do yourself and how to go about it.
Some subjects, such as bricklaying, are just too comprehensive to include in anything but the most basic details. ln such cases, we suggest you start with the information given here then follow up with more specialized guides on the subject that interests you. Most are available on the web for free or at your local bookstore in the Sydney area.
Last stop, then, is Your hardware store. Most of the tools and materials described are readily available at hardware and building centers around NSW. When You go shopping, take advantage of their expert knowledge, advice costs nothing and is usually given willingly. The border areas around each post contain descriptions of precisely the tools and equipment you need to complete the task, including brand names so you know just what to ask for.
Season By Season
The best way to stay on top of home maintenance is to work to a calendar and have jobs you do each season. They can be as obvious as checking the heating system before winter or simply a matter of convenience, like scheduling indoor tasks for cold weather when you can't work outdoors. Here is a rundown of some regular jobs and the best seasons to do them. Add your own special chores to the list and tack it up on the workshop wall as a quick, easy reminder.
SPRING
Check brickwork and masonry around the house. Repair any cracks or holes.

Check roof for winter damage. Check gutters and repair any rust or leaks you find.

Check insect screens and repair any holes. Carry out any necessary outside painting before it gets too hot. Maintain trees and shrubs. Replant any bare lawn areas.

Service lawnmower and garden tools.
SUMMER
Do interior painting while you can leave doors and windows wide open.

Check garden for insect pests and eradicate as necessary. Maintain garden sprinkler system.

Step up swimming Pool care. Chemical care is vital during hot weather when pool is in constant use.
AUTUMN
Prepare for winter ahead.

Check the heating system.

Stock up on spare filters if you need them.

Lubricate necessary heater components (remember to turn off power supply first).

Check roof for loose tiles and check flashing for leaks.

Clean gutters and down-piping of leaves and debris.

Check caulking around windows etc.

Clean and store away garden tools, outdoor furniture. Prepare pool for winter.
WINTER
Repair any cracks or holes in internal walls.

Do inside jobs such as wall paneling or tiling a ceiling.

Maintain heating system keep filters clean and system lubricated as instructed by manufacturer.

Check for condensation problems. Improve ventilation if necessary.

Repair broken tools and appliances while you are confined indoors.

Check swimming pool for algae etc. and keep up chemical maintenance on a winter schedule.
Looking at this maintenance guide, you may wonder just when you'll have time to relax. The point is, the more systematic you are in carrying out such a programme, the more time you will be free to sit back and relax because little jobs will never get the chance to become expensive, time consuming monsters. HOME HEARTACHE OR HAVEN? IT'S UP TO YOU!
The best way to Build a Cellar Stair Baluster for a Handyman
Cellar stairs be part of the general appearance of a finished cellar or can serve a primarily functional function. Get a reply from a handyman!
Measuring and Groundwork
The balustrade of a staircase consists of individual balusters, each of which joins or a low, flat railing and the handrail. As an example, if your cellar staircase features a railing which is 15 feet long, you will want 29 balusters if they can be spaced. The 30th and first balusters are unneeded because bigger posts support the railing and take their positions. Cellar stairs frequently run meaning you should make balusters for just one side of the staircase; the other handrail can be attached right to the wall.
Lathe Turning
Use the guide to get each baluster conform to some pattern which you draw ahead of the lathe. Cut stuff away from every square baluster blank, which is often bit bits using lathe tools that have blades and the proper curves to create the design you desire for each baluster. Cellar stair balusters may use alternate or indistinguishable balusters between several fashions of baluster.
Finishing
Cellar stair balusters can be finished with paint or stain to match the decor. Cellar stairs that serve a primarily practical function should be finished to maintain the wood, particularly when your cellars will get encounters temperature changes or damp.
Setup
Your balusters are finished, it is possible to install them. Wooden balusters that attach between wooden railings can be affixed with nails or screws. Sometimes you may have to mount balusters right to the cement flooring or cement stairs of a cellar. Leave your balusters with foundations that are square for attaching the mounts to ensure a level surface.
A Guide To Outdoor Furniture
Should you be shopping for outdoor furniture, you understand that we have a broad assortment of choices in materials, prices, and fashions. You may enjoy the feel of wood furniture, but stress it is not durable enough to resist the elements. Or you may value the aesthetic of wrought iron furniture, but need to contemplate the fact that it's hefty, it corrodes, and it may not supply the long-term gains you desire for the price.
Finding the right fabric for your patio furniture can really be a somewhat complex effort. Should you be likewise split, and only need to get the best looking and most resilient products for your dollar, then you definitely might need to contemplate aluminium furniture instead. High in quality, sophisticated in look, and comparatively low in price, cast aluminium outdoor furniture may be your perfect choice.
Best Places to Purchase Furniture Online
Commercial Furniture
A leader in the commercial sector, focusing on hospitality and foodservice marketplaces. Offers chairs and tables, mostly geared toward the hospitality sector and cafes.
Overstock
The stone at this simple-to-hunt on-line warehouse never stop to amaze. Filter your results by cost, design kind, colour, design, and more to comb through the faithfully great variety of steeply discounted furniture in every design, with (bonus) free shipping over $50. The range of chests and drawers is particularly stellar. Believe conventional, goes-with-anything painted-wood pieces and dressier mirrored fashions.
West Elm
This mecca for clean, modern furnishings turns out high-layout, moderately priced goods, including leather beds, lacquer nightstands, and reclaimed-wood drawers. Mainly in charge of making the fashionable midcentury design more mainstream, this retailer has deftly crafted pieces that reach a wonderful equilibrium—daring enough to anchor a room yet subtle enough to seamlessly blend in. City dwellers: Behold the plethora of choices for small spaces, like beds with built in storage and nightstands with tiny percentages.
Bookshelves and Storage Units
CB2
Sized just right for little spaces, the clean-lined, well-priced offerings—many in polished lacquer—feel new but are not so ultramodern that they will appear out of date in a year. The wall-mount storage ledges are especially useful for concealing eyesores, like cords and chargers.
Ikea
Fact: The Swedes understand storage, especially when it comes to minimalist, modular units that are easy on the eyes. Customizable choices abound (flexible shelves, vertical or horizontal shapes with or without basket inserts)—as do the astoundingly affordable costs. It is no wonder legions of people all over the world have purchased a Billy bookcase at one point or another.
Commercial Furniture Assembly in Sydney
Some of the assembly that was 'needed' commercial furniture kits will not be almost as Do-it-yourself as you might expect. Most commercial furniture which arrives in a dozen roughly pieces in a cardboard box can demand abilities, tools, and time which you just don't have accessible. Not to mention patience. Uncommon abilities, or simply a powerful rear and second set of hands, call Handyman Services to help when you run into something which wants tools you do not have.
Handyman Services is the option when you've got buy whatever must be assembled. Pricey parts your bits or break are damaged during assembly are only some of the dangers of trying to assemble your commercial furniture yourself. This makes your brand new commercial furniture look worn out and old.  Handyman Services provides experienced professionals capable to get these chores done promptly and accurately. About everything can be assembled by us to an executive desk from a straightforward storage ledge.
This is where we buy our furniture from;
Commercial furniture is a large part of what we do – and we do it. Just let's know which things you'd enjoy gathered and we'll give you a price quote that is flat. Our assembly estimate contains assembly and the unpacking of your furniture plus helping dispose of all packaging to your own recyclable bin and clearing away.
We understand that not everyone has the time or disposition to assemble the occasionally complex flat packs that make up much of IKEA's product line, and that. From wardrobes and beds to TV cupboards as well as kitchens that are entire – we have the expertise to make your IKEA furniture experience more pleasurable.
Furniture Assemblers & Office Furniture Installers
Love the price economies of pack that is flat and ready to assemble furniture with no hassle of actually having to assemble the things yourself. MDC offers office furniture installers and seasoned furniture assemblers to help construct your residential and commercial office desks, chairs, bookcases, tables, cubicles, panel systems, and case goods. We are going to work within your budget to supply the construction services you want at a cost you are able. Contact us to reserve a furniture that is professional installer for the next construction project.
Google+ Comments
Powered by Google+ Comments
Google+ Comments